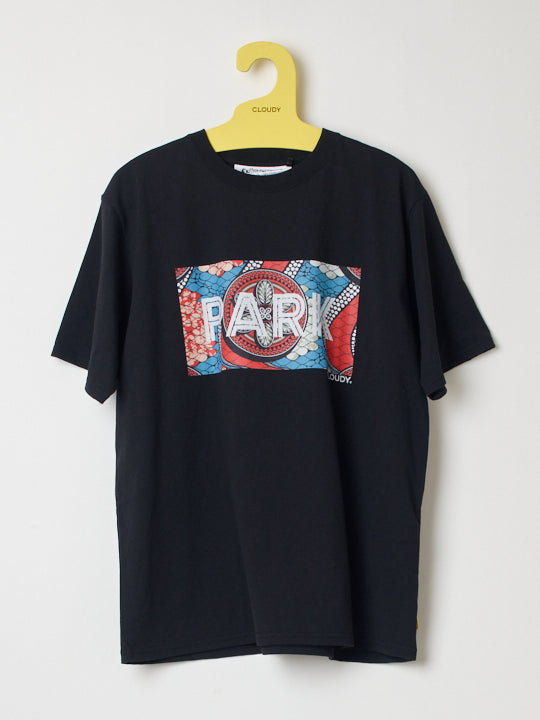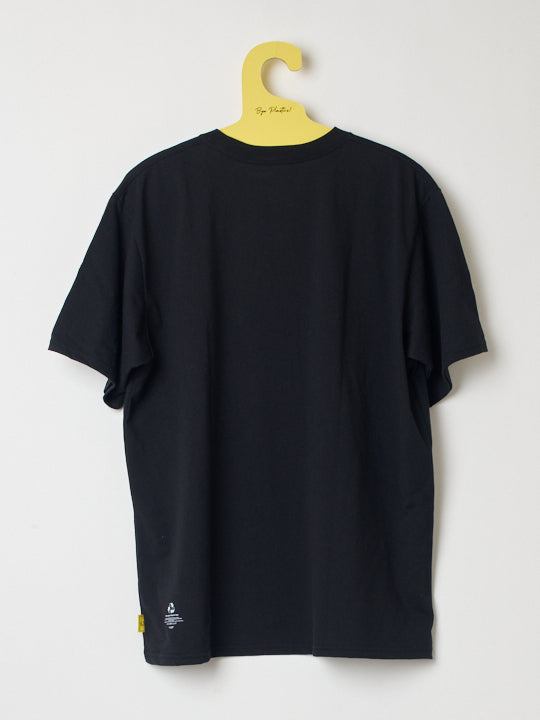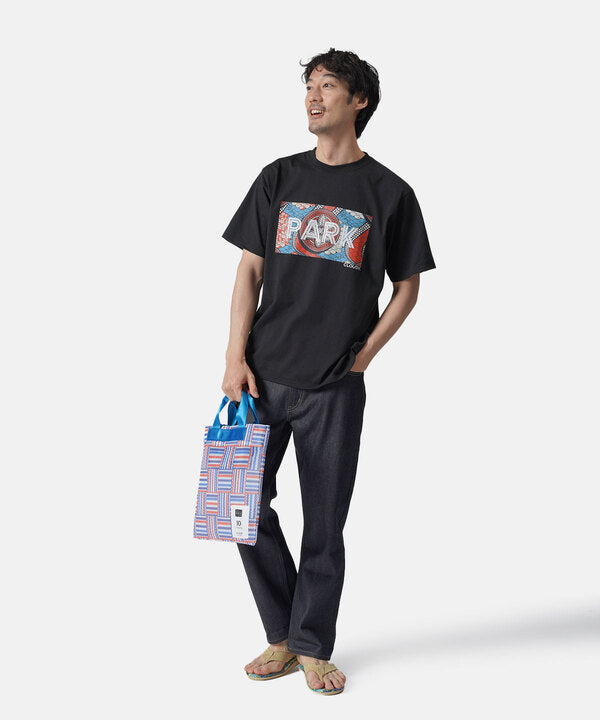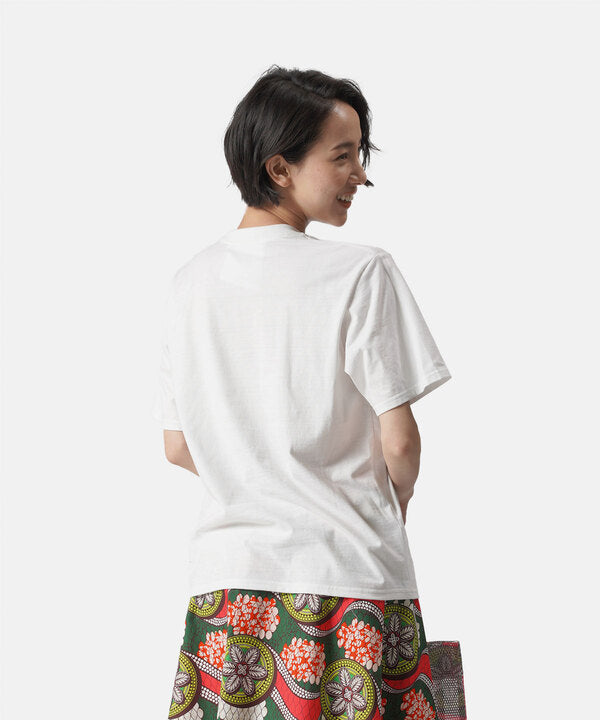 Park T-shirts PARK LOGO BLACK
アイテム説明
Printed with "PARK", the concept of this season. A textile designed by a Ghanaian local designer is placed on the back.
This textile is inlaid with adinkra symbols called 'Bethesaka', which means richness and unity.
Adinkra is a pattern used in traditional Ghanaian textiles.
Culture and beauty are eternal in this textile. Africa is the beautiful nature and culture of Ghana, the power to live, and the straightforward and transparent humanity. Everything is beautiful and everything will last forever. That's what it means.
CLOUDY's <
> contains the message "Everyone, please take pride in copying CLOUDY's actions!"


Conventional cotton products have the color of cotton, so a large amount of water is used when bleaching and dyeing.
As a result, sewage is generated, and rivers and seas are polluted, which is one of the major environmental problems.
Anhydrous dyeing was made by recycling without using water to reduce this problem.
Pieces and leftover fabrics that have been discarded at sewing factories are collected, sorted by color, cut into different colors, turned into cotton, and spun into thread.
Since the yarn is originally colored fiber, there is no dyeing process, and the generation of sewage can be prevented.
It is an environmentally friendly material that reduces waste and does not use water.
We do not recommend using a dryer or heavy washing as it will become fuzzy.
The fabric with a slub feel has an uneven surface and has a texture.
In rare cases, other colors may appear on the fabric, but we hope you will enjoy it as a texture.
WHITE is relatively easier to get a texture than BLACK.

Male model 183cm: wearing size L
Female model 170cm wears size S
生産国
-
素材
ポリエステル:70% 綿:30%
サイズ
| サイズ | 身丈 | 身幅 | 肩巾 | 袖丈 |
| --- | --- | --- | --- | --- |
| S | 66cm | 53cm | 45cm | 22cm |
| M | 70cm | 56cm | 47cm | 23cm |
| L | 74cm | 59cm | 49cm | 24cm |
| XL | 76cm | 62cm | 51cm | 25cm |