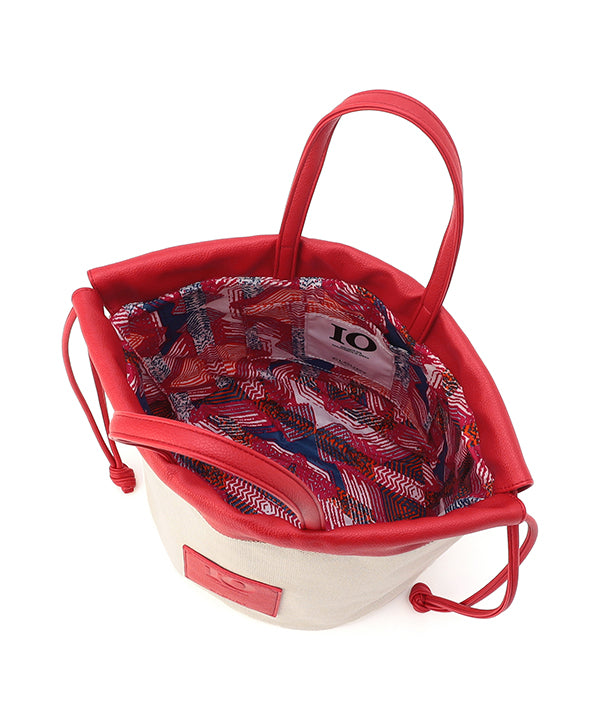 Canvas×Fake Leather Drawstring Bag RED
アイテム説明
We have received a lot of requests for resale, and we have added more colors and re-appeared.
Combi faux leather is made of soft material and goes well with the canvas.
2WAY specification by hanging the drawstring strap over the shoulder. A versatile bag that can be used in all seasons for various outings.
Of course, African textiles are used for the lining.
Every time I open the bag, I feel happy. I would appreciate it if you could feel that way.
*If you purchase one bag, 10% of the sales will be
NPO CLOUDY
Through these activities, the funds will be returned to the costs of employment support activities, mainly for African women and people with disabilities.
生産国
-
素材
表地:綿55%、ポリエステル45% 、ハンドル・紐:合成皮革、裏地:綿100%
サイズ
| サイズ | 幅 | 高さ | マチ |
| --- | --- | --- | --- |
| ONE SIZE | 39cm | 27cm | 23cm |