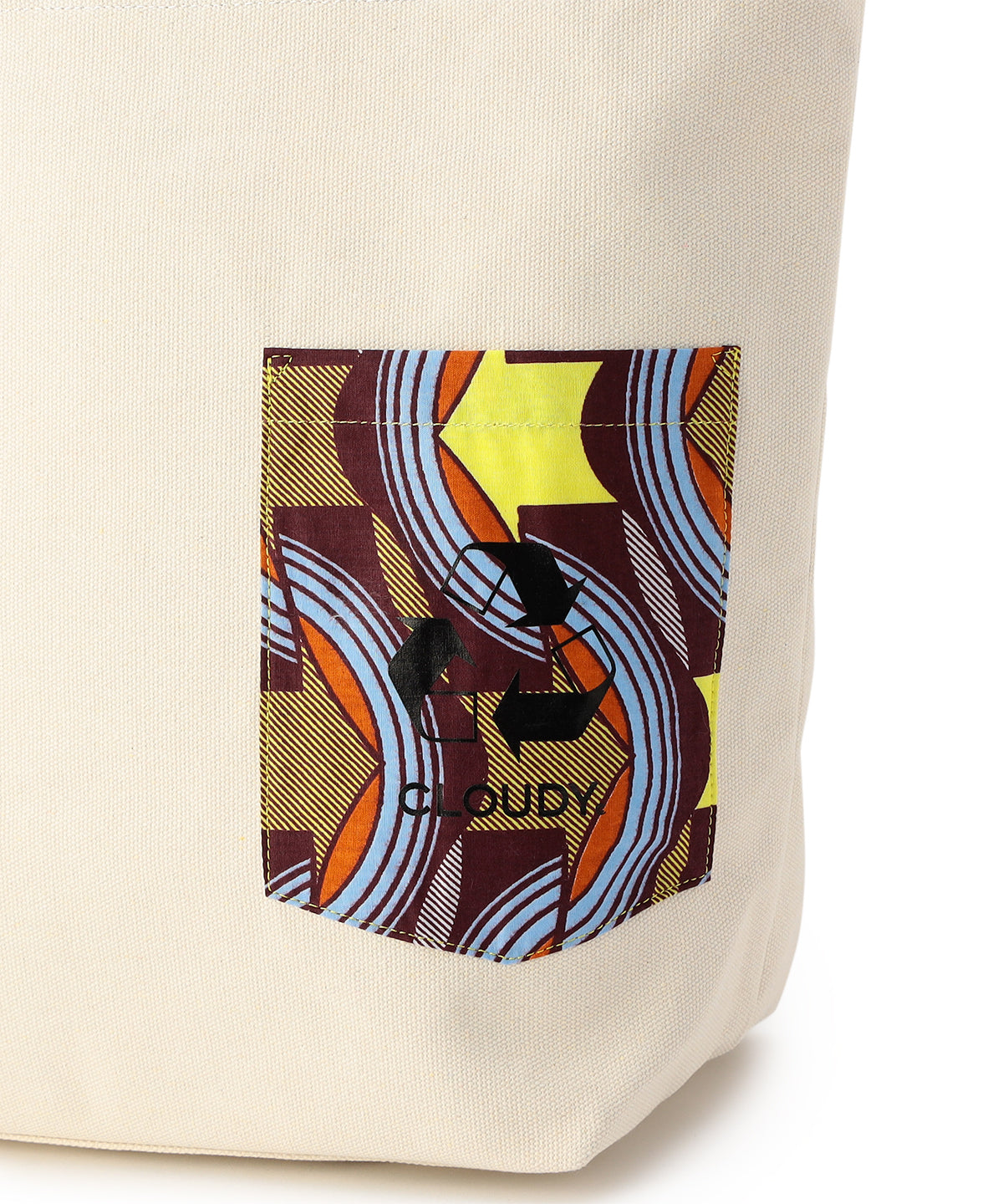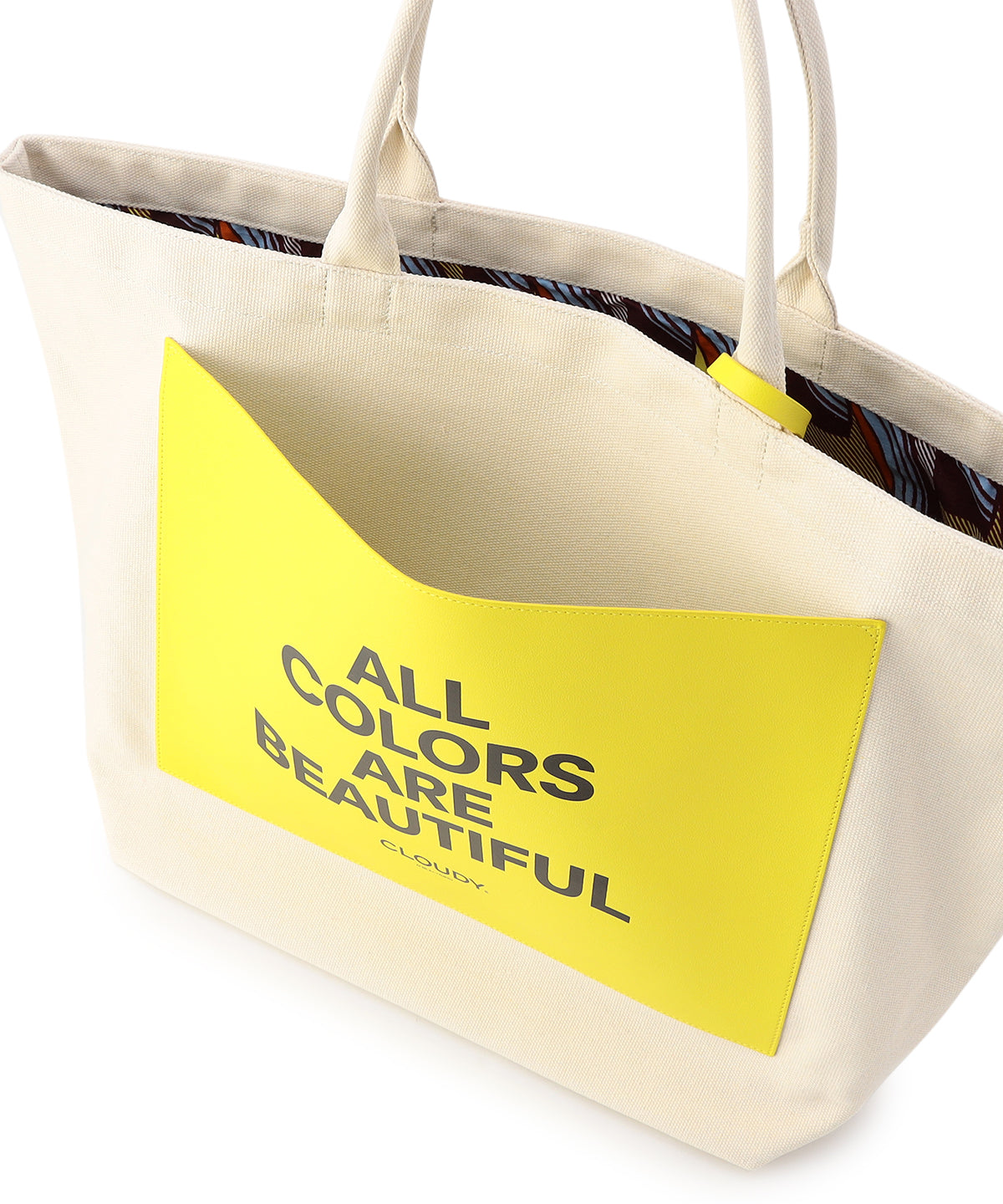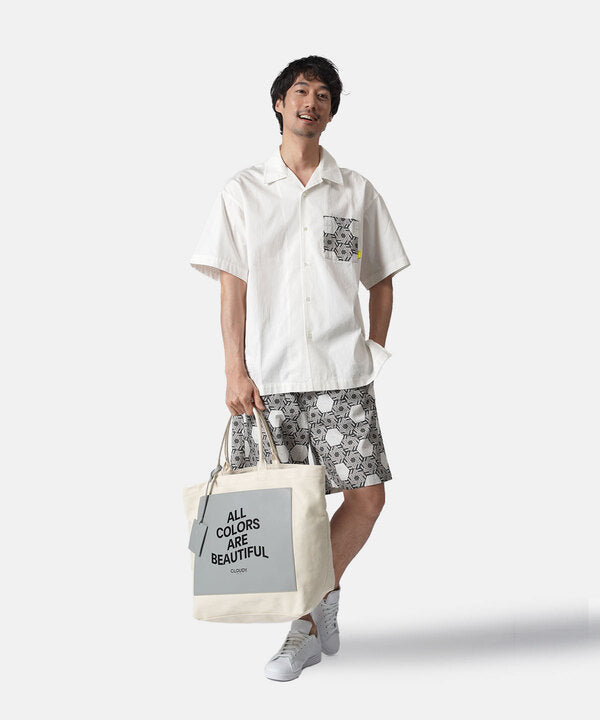 Recycled Canvas Tote(Large)YELLOW
アイテム説明
*The pattern of the African fabric will change to the pattern of the second fabric sample.
(Inner fabric and fabric on the back side of the charm)



A tote bag that can be used all year round, combining natural recycled canvas with impactful faux leather.
On the front faux leather, we printed a large message with the message "ALL COLORS ARE BEAUTIFUL", one of CLOUDY's most important words, "Color doesn't matter, color has no level, all colors are beautiful."
The traditional African fabric "kitenge" is used on the inside to create a bright bag interior. This fabric, loved by the people, is a traditional fabric that is widely used locally, from everyday wear to baby cuddling straps and ceremonies. Textiles that condense their claims and expressions will make you excited every time you look inside.
The small pocket of African fabric on the back is also a point.

A feeling of size that can go on a trip to the nearby area gives an impact to styling.
It can be hung from the shoulder, and it is made to be durable, so you can rest assured even if you put heavy luggage in it.
There are also two inner pockets for convenient storage.

*If you purchase one bag, 10% of the sales will be returned to employment support activities centered on African women and people with disabilities through NPO Dooooooooo and school construction costs for the Creators School Project.
生産国
-
素材
表地:綿65%、ポリエステル35%、表ポケット:合成皮革、裏地・後ろポケット:綿100% 、チャーム:表 合成皮革、裏 綿100%
サイズ
| サイズ | 横(上辺) | 横(下辺) | 高さ | マチ | 持ち手 |
| --- | --- | --- | --- | --- | --- |
| L | 58cm | 39cm | 39cm | 19cm | 48cm |