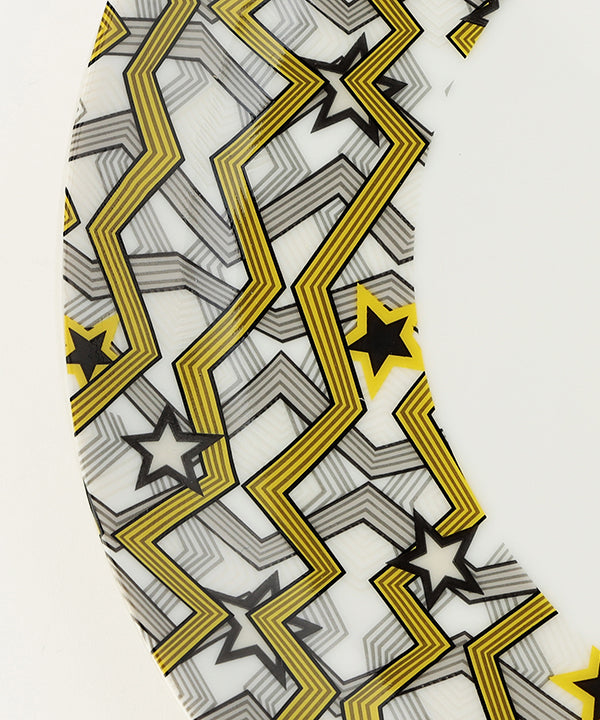 PLATE (Medium) "DANCING STAR"
アイテム説明
We have prepared products with the charm of textiles that you can enjoy as a gift or for your home.
The textiles were designed by a local textile designer in Ghana.
Two sizes of plates are available. Even if you arrange large and small, even if you arrange various patterns, you will produce a gorgeous dining table.
---
Textile name: DANCING STAR
Designer: KATSUKI
Stars represent independence in Africa and are often used in the national flags of African countries. Sound, dance, and color are what they have been expressing and sincerely seeking since the days of slavery.
A star that expresses how the soul itself dances under the African sky.
It is a motif for drawing the dream of becoming a star with colors and sounds that image the time when both body and mind became independent and independent.
"May the new design of CLOUDY brighten the new era." This is the message that the textile designer put into this design.
---
CLOUDY TABLE
There is a table. there is a chair
Space is born and time begins.
"Itadakimasu" and "Gochisousama"
"Nice to meet you" and "See you later"
Time for everyone and time for myself.
Tasty, fun and enriching.
We want to color
Ordinary, special, irreplaceable days of life.
With the feeling of knocking on your room,
CLOUDY TABLE LIFE will begin.
---
* 10% of sales are
NPO CLOUDY
Africa will be donated to Ghana's children's education, women's employment, and problem-solving activities to maintain health.