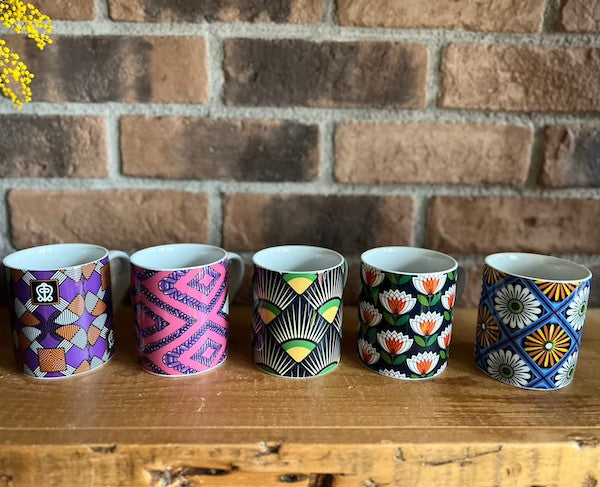 MUG "STRENGTH IN UNITY"
アイテム説明
We have prepared products with the charm of textiles that you can enjoy as a gift or for your home.
The textiles were designed by a local textile designer in Ghana.
---
Textile name: STRENGTH IN UNITY
Designer: Dankyi
This design line was created by using a rope as a motif and connecting the shapes that can be seen there.
A rope is made up of multiple fibers intertwined over and over to form a strong bond.
This means the strength that is born when multiple people come together and work toward a single goal or mission.
---
CLOUDY TABLE
There is a table. there is a chair
Space is born and time begins.
"Itadakimasu" and "Gochisousama"
"Nice to meet you" and "See you later"
Time for everyone and time for myself.
Tasty, fun and enriching.
We want to color
Ordinary, special, irreplaceable days of life.
With the feeling of knocking on your room,
CLOUDY TABLE LIFE will begin.
---
* 10% of sales are
NPO CLOUDY
Africa will be donated to Ghana's children's education, women's employment, and problem-solving activities to maintain health.
生産国
日本
素材
磁器
サイズ
| サイズ | 直径 | 高さ | 容量 |
| --- | --- | --- | --- |
| ONE SIZE | 77mm | 90mm | 280cc |