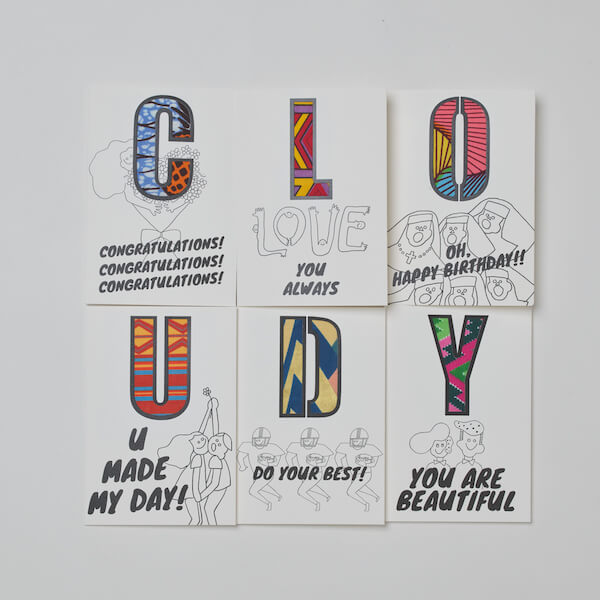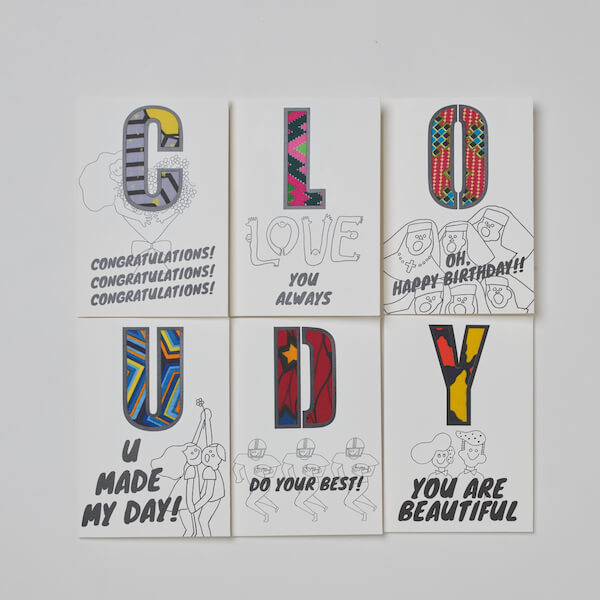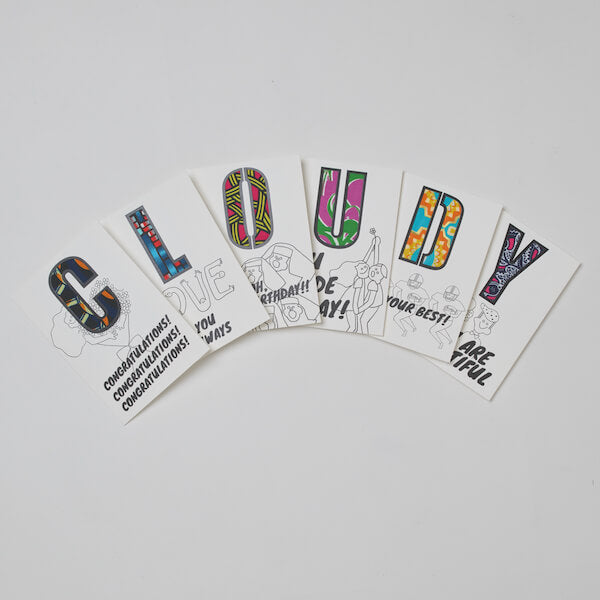 Greeting Card【Set of 3】
アイテム説明
At the local factory in Ghana, there is a lot of leftover cloth when making products.
The remaining cloth contains the vivid colors and the power of Africa that would be a waste to throw away.
I decided to release this Greeting Card because I wondered if it would be possible to make effective use of leftover fabrics and create jobs for handicapped people with simple work.
Letters make people smile.
And the background of the letter can also make people smile.
A greeting card filled with a lot of thoughts.
"C" ONGRATULATIONS! Heartfelt blessings.
"L" OVE YOU ALWAYS To you who love you.
"O"H, HAPPY BIRTHDAY!! Congratulation on your birthday.
"U" MADE MY DAY!
"D"O YOUR BEST!
"Y" OU ARE BEAUTIFUL To the wonderful you.
We have prepared 6 types of CLOUDY initials, and the happiest card has been completed.
Sold as a set of 3 "CLO" or "UDY".
Please choose whichever set you like.
*Since it is made from leftover fabric, the pattern will be sent at random. Please note.
*The inside is plain white.
*One envelope will be included with each card.
生産国
-
素材
カード:FSC認証紙、封筒:紙100%
サイズ
| サイズ | 縦 | 横幅 |
| --- | --- | --- |
| ONE SIZE | 16.5cm | 11.5cm |