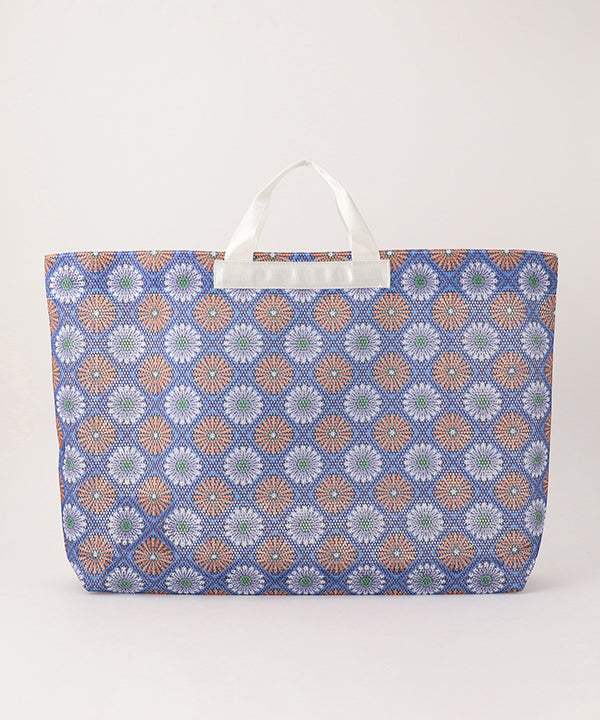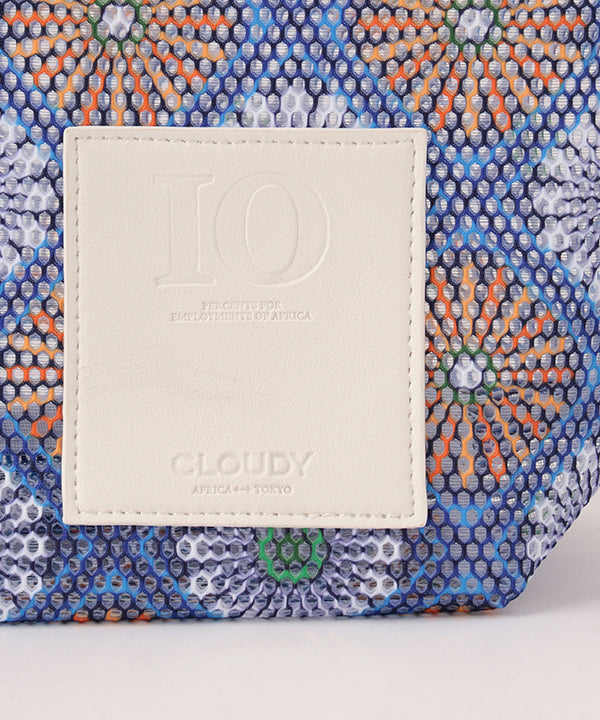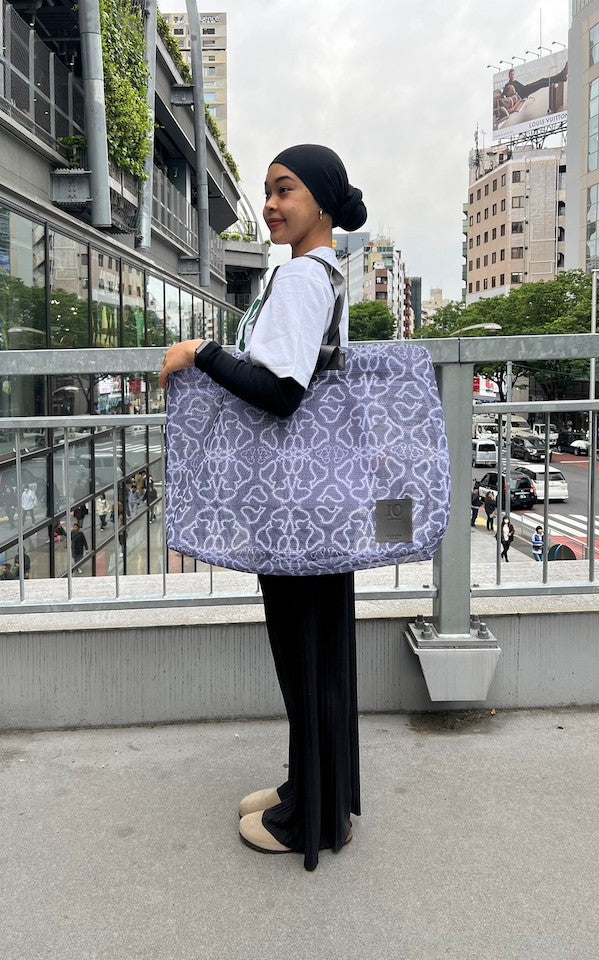 African Textile Mesh Tote Bag (Large) WHITE
アイテム説明
A polyester mesh bag incorporating original African textiles. We have prepared a new textile design this year.
The use of mesh fabric gives it a refreshing design. The textile is an African textile drawn by a textile designer in Ghana. The entire pattern is printed on mesh fabric, so the textile looks casual and easy to match with any outfit.
The large size is large enough to fit a yoga mat even if it is lying down. It also has a convenient inner pocket. With two types of handles, you can enjoy holding it in two ways: hand type and shoulder type. It is recommended not only for leisure activities such as the beach and camping, but also for storing luggage such as the gym and training.
---
There are many creators with excellent talent and skills in Ghana.
However, their talents and potential never take off, and they are rarely given a chance.
CLOUDY's original textile project was launched in 2020 with the desire to deliver their talents to the world and to let Ghanaian children know their dream of becoming a designer.
This mesh tote bag appeared as the first step of the project.
We will deliver the wind of Ghana with the wonderful designs and passion of CLOUDY's textile designers.
---
Textile name: Floressence 
Designer: PHILIP

A textile with a beautiful pattern made up of colorful flower petals. Its harmony and rhythm remind me of a flower garden in full bloom. The name of the textile, "Floressence", is a coined word combining two words, Flower and Essence, which means that flowers play an important role in our lives. increase.
---
*If you purchase one product, 10% of the sales will be
NPO CLOUDY
Through these activities, the funds will be returned to the costs of employment support activities, mainly for African women and people with disabilities.
*The model photo is an image image of the size. This item is the one in the first photo.
Female model: 170cm
Male model: 181cm
生産国
-
素材
本体:ポリエステル100% 持ち手:ポリエステル100%
サイズ
| サイズ | 高さ | 横 | マチ |
| --- | --- | --- | --- |
| L | 58cm | 44cm | 16cm |