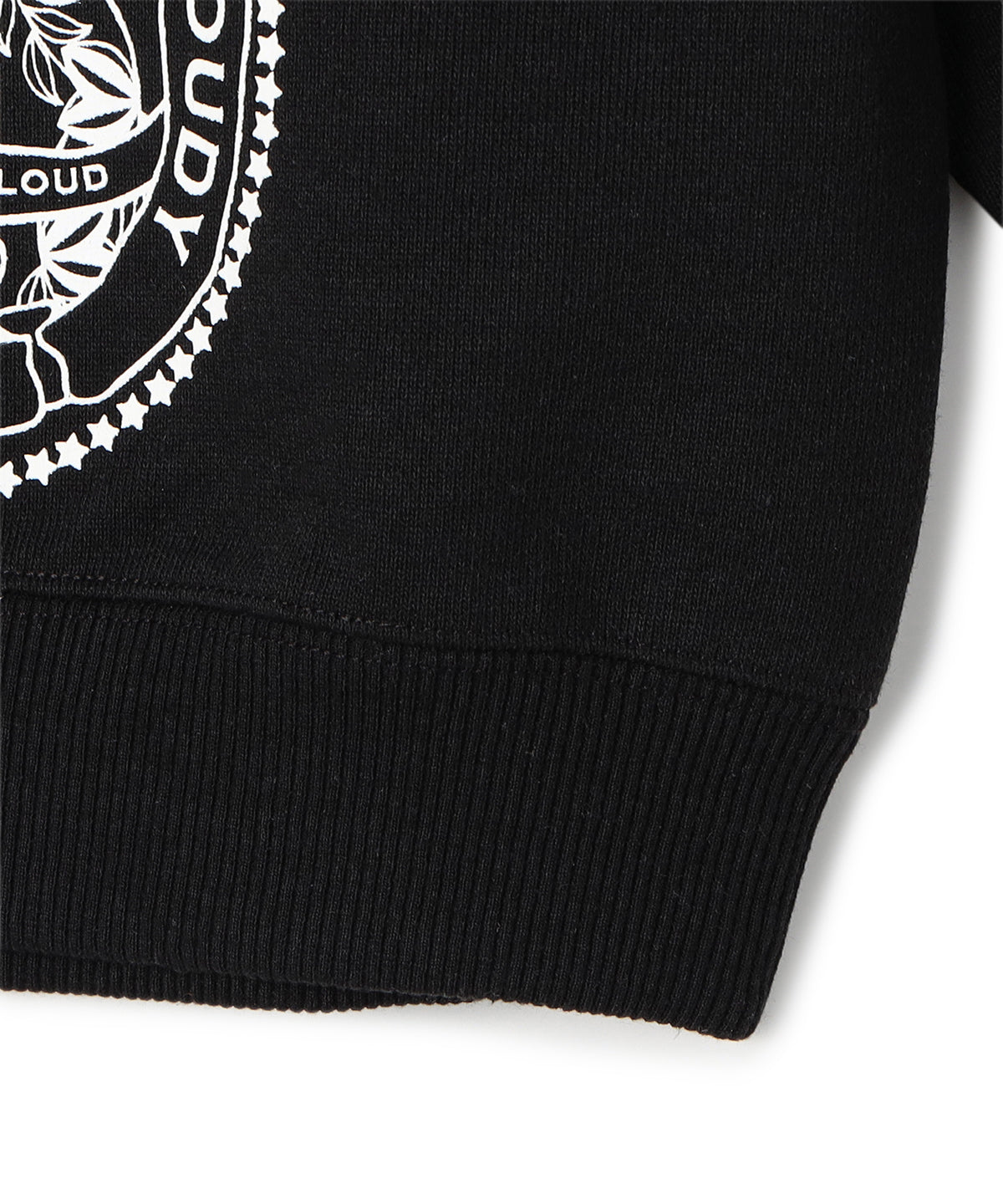 Kids Recycle Sweat Shirts UTSC BLACK
アイテム説明
What if CLOUDY built a university...?
What actions can we take to lead to local employment?
While we were dreaming about this, we came up with a college-style logo.
The logo uses cacao and chocolate, which are symbols of Ghana, and stars, which represent independence, as motifs.
It has a rounded and soft design that is easy to wear regardless of gender.
We also recommend coordinating the whole family together.
*10% of sales will go to Africa through
NPO CLOUDY
will be returned to school construction costs.
生産国
-
素材
ポリエステル72%、綿17%、レーヨン9%、ナイロン2%
サイズ
| サイズ | 着丈 | 身幅 | 肩幅 | 袖丈 |
| --- | --- | --- | --- | --- |
| 100 | 38cm | 38cm | 33cm | 29cm |
| 120 | 44cm | 42cm | 36cm | 37.5cm |
| 140 | 51cm | 46cm | 39cm | 46cm |